FREE SHIPPING ON DOMESTIC ORDERS OVER $75 (excludes framed exhibition art)
Oct 22, 2013 posted by: b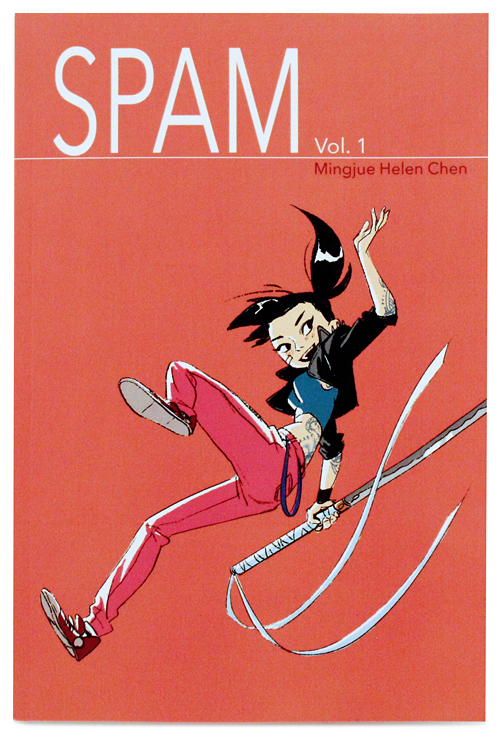 To say that Disney Feature Animation has incubated and attracted some amazing talent would be a redundant understatement. Minjue Helen Chen works as a Visual Development Artist and recently became one of these artists. I had the fortune of hearing her speak at Nucleus' Art of Frankenweenie panel where she spoke about her role on the film and showed some of her development work.

As her first independent publication, SPAM is well printed in full color and bound with a very friendly and familiar 8.5 x 5.5 indy pub sketchbook format and at 68 pages, it feels more substantial than some of its contemporaries. Helen signed and numbered each of the 500 and at 25$ retail, this is a great value for the content you are getting in this particular format.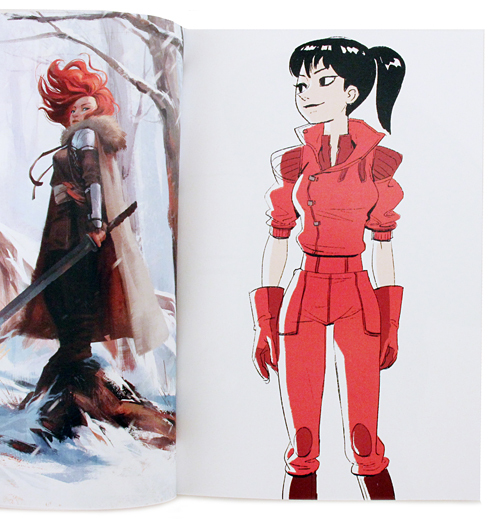 There is a lot of fluidity but an edge to Helen's characters, which are mostly female. She is borrowing a bit of the Disney aesthetic to play with some non Disney themes, some of my favorites being her female versions of Kaneda and Tetsuo.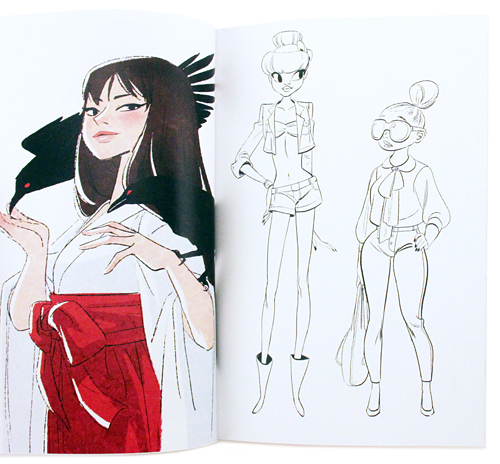 At some point all artists have or wanted to self publish an art book. Despite its origins as a portfolio keepsake, with little to no written content, the self published sketchbook/art book has become a great tool for artists to scratch a certain creative itch while cataloging their work. It has become its own sub category amongst institution published art books and as much as we like the raw staple bound photo copied books, I hope there will be more produced around this level of quality and we look forward to carrying SPAM 2 in a year or so.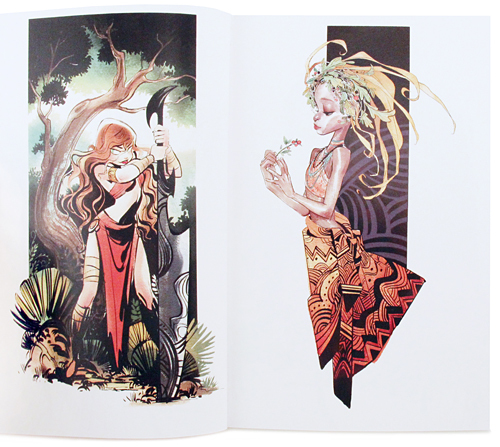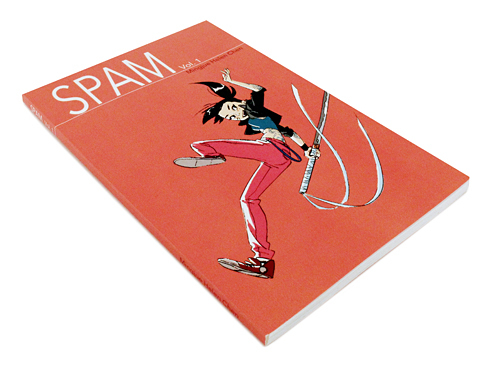 You can see more of Helen's work on her BLOG.

If you like her work I also highly recommend Elsa Chang's self published sketchbook, MINT CORRAL.
Comments
Post a Comment
LOCATION
NUCLEUS FLAGSHIP
210 East Main St
Alhambra CA 91801 (Map)
Store 626.458.7482
Gallery 626.458.7477
MON: closed
TUES - SUN: 12pm to 8pm
NUCLEUS PORTLAND
1445 SE Hawthorne Blvd.
Portland OR, 97214
Phone: 503.231.2702
NEWSLETTER
©2020 Nucleus Studios, Inc. All Rights Reserved.

SOCIAL
#GALLERYNUCLEUS