Visit our

shop & gallery (12pm - 8pm daily, closed on Mondays)
Nov 08, 2018 posted by: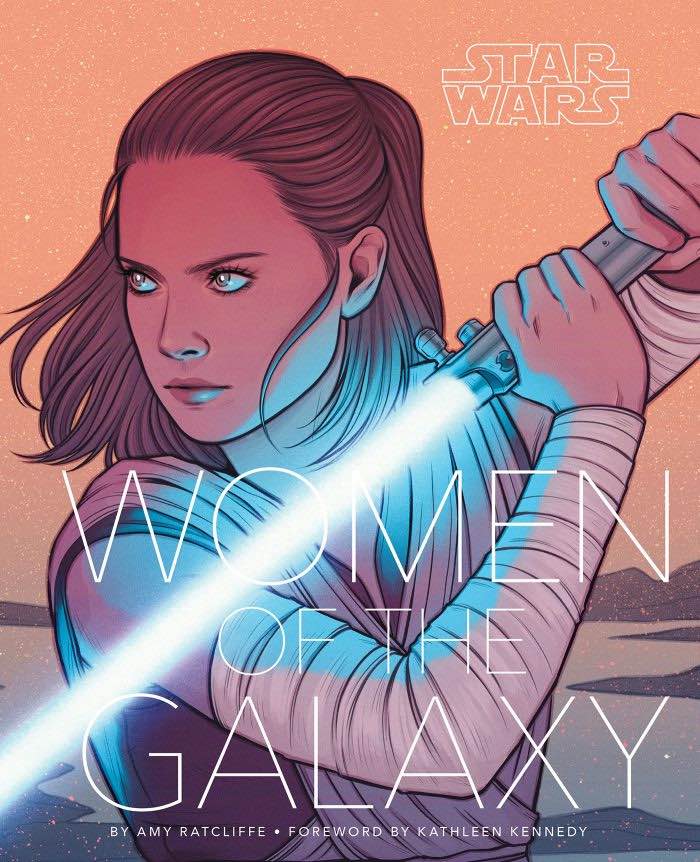 Rey by Jen Bartel

In the dedication for the new book, Star Wars: Women of the Galaxy, author Amy Ratcliffe writes three words: For Carrie Fisher. The first female lead in the Star Wars universe, Carrie Fisher's Princess Leia is at the very heart of the story that started it all. A woman and a fighter, she demonstrated to an entire generation that those two things aren't a contradiction.

Like Leia, the women Ratcliffe highlights in this book are strong female characters, yes, but they are so much more than that. These are vulnerable female characters, hot-headed female characters, kind female characters, rebel female characters, struggling female characters, villainous female characters.... Star Wars: Women of the Galaxy emphasizes that everyone has a story worth telling, no matter her role. Women are never just one thing, and in the words of Amy Ratcliffe, "stories are never just stories".
With profiles of 75 fascinating females from Alderaan and beyond, plus brand-new illustrations by incredible female and non-binary artists, this book is evidence that the Star Wars we know and love would not be possible without the women contained in its pages. Check out our interview with Amy Ratcliffe as she speaks about her process, favorite characters, and why we need more books like this one.

As a huge Star Wars fan, what did it mean to you to write Star Wars: Women of the Galaxy?
It's been a dream of mine to write a Star Wars book, so I'm still pinching myself over seeing my name on Women of the Galaxy. I've been passionate about seeing more representation in the galaxy far, far away, and this book highlights so many incredible characters I've admired and championed. I could not imagine a more fitting topic for my first book.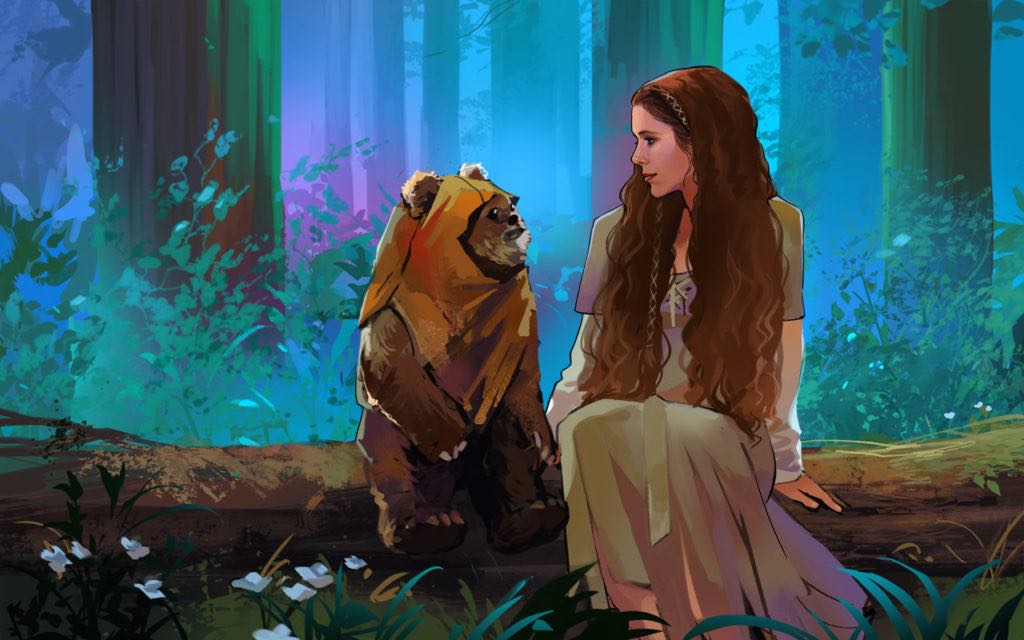 Leia Organa by Jennifer Aberin Johnson
In researching the book, what surprised you the most?
Though I was familiar with most of the 75 characters featured in the book, I definitely encountered a few new faces and a lot of new details as I revisited stories during my research. For example, with Asajj Ventress, a villain from Star Wars: The Clone Wars, I had forgotten she literally kills a male character who calls her a "pretty bald babe." Experiencing some of those moments again was such a joy. I mean, I had to spend a lot of time researching in the Star Wars universe—it was a gift.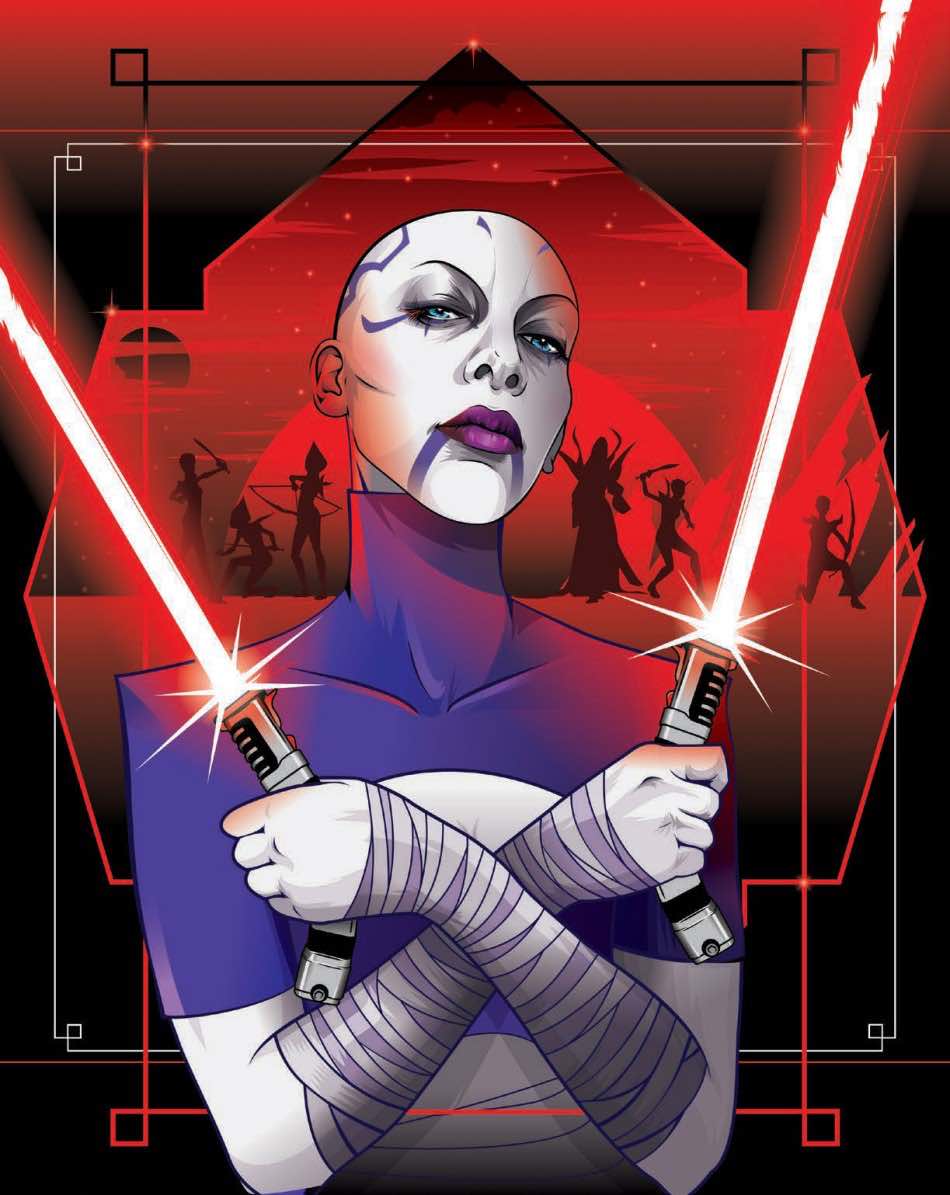 Asajj Ventress by Cryssy Cheung

Do you have any personal favorite characters or illustrations from the book?
All the art in this book is so stunning. I can't get over how much emotion and presence the artists brought to each illustration; I feel like I can get a total read on what a character is like by gazing at the portrait. My favorite character is one hundred percent Ahsoka Tano, and because I love the Star Wars Rebel episode that she faces Darth Vader in ("Twilight of the Apprentice"), I was thrilled to see Sara Kipin's art depicting a moment during Ahsoka and Vader's duel.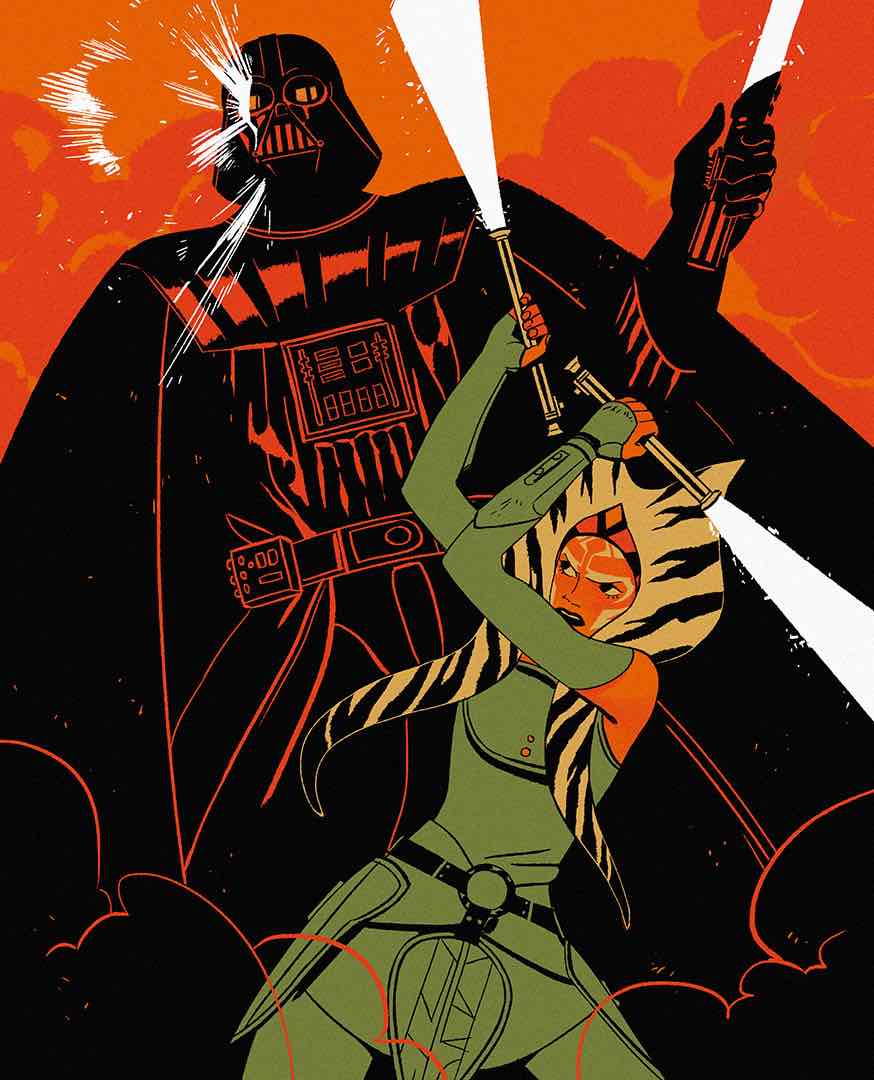 Ahsoka Tano by Sara Kipin

Why was it so important to be able to highlight all of these amazing female characters?
Something that really hit home for me as I was writing this book, was just how wide a variety of roles and spaces they occupy. Some are heroes and villains, sure, but others are explorers, or business owners, or bounty hunters. I hope some of the profiles in the book encourage fans to seek books or comics they haven't read before so they can learn more and find the characters that they connect with.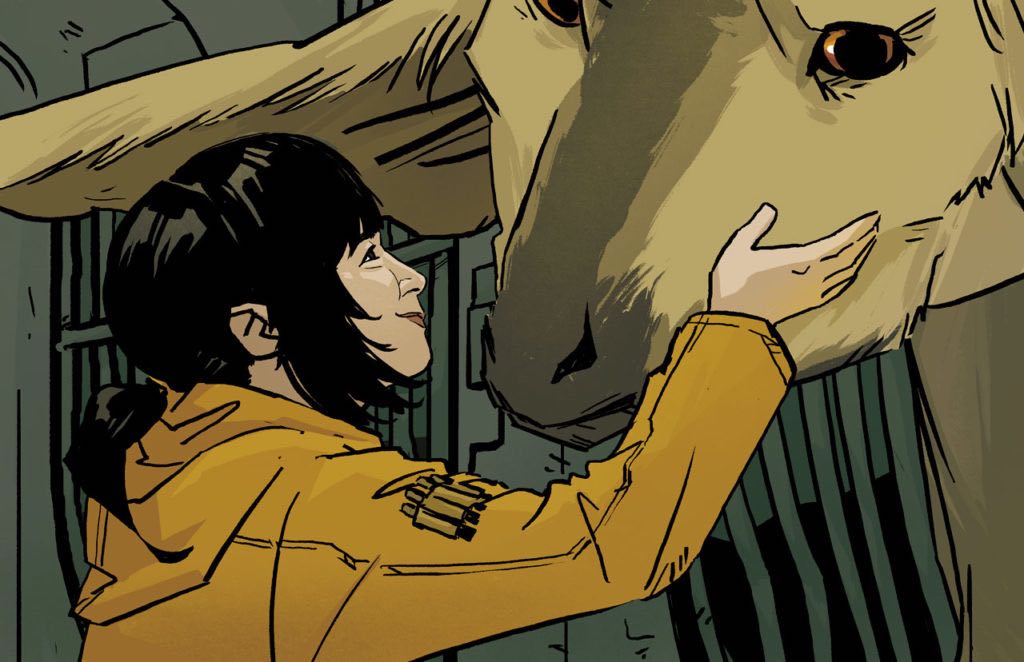 Rose Tico by Karen Hallion

What excites you about the future of the Star Wars franchise?
I'm kind of floored by how much Star Wars we have to choose from. We have the films, obviously, with Episode IX and a new trilogy and series on the way, but also animated series and the first ever live-action Star Wars TV show. Then on top of that, all sorts of books, comics, and games are being released on a regular basis. I'm excited to see other eras explored and to see a broader view of the galaxy outside of Jedi and the Skywalkers.
A lifelong fan of Star Wars, Amy Ratcliffe has written for Star Wars Insider and StarWars.com. She's a host at Star Wars Celebration and cohosts the Lattes with Leia podcast. Currently, she is a managing editor at Nerdist. Star Wars: Women of the Galaxy is her first book. Find her @amy_geek on Twitter and Instagram.
Pick up Star Wars: Women of the Galaxy now!

Written by Lila Selle
Comments
Post a Comment
LOCATION
NUCLEUS FLAGSHIP
210 East Main St
Alhambra CA 91801 (Map)
Store 626.458.7482
Gallery 626.458.7477
MON: closed
TUES - SUN: 12pm to 8pm
NUCLEUS PORTLAND
1445 SE Hawthorne Blvd.
Portland OR, 97214
Phone: 503.231.2702
NEWSLETTER
©2021 Nucleus Studios, Inc. All Rights Reserved.

SOCIAL
#GALLERYNUCLEUS