Visit our

shop & gallery (12pm - 8pm daily, closed on Mondays)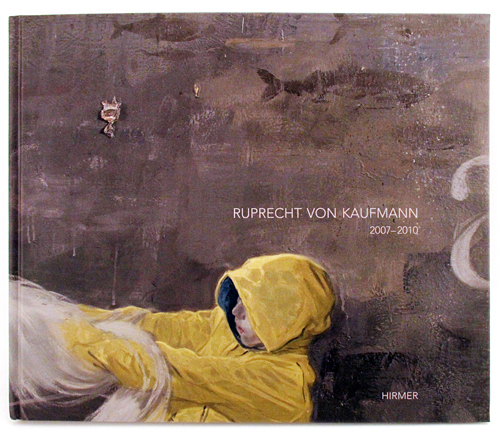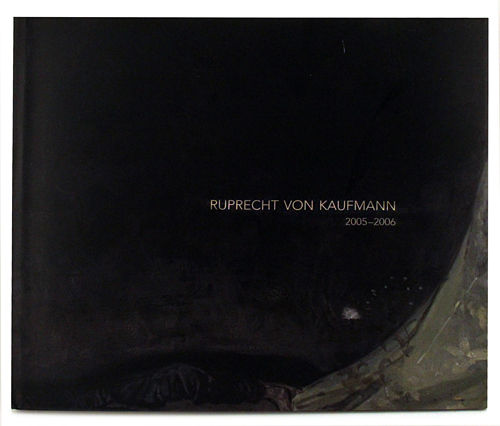 I used to wonder why galleries and museums were so minimal, and after visiting many exhibits I realized that they were designed to help viewers focus more on the work and set up an ambience that allows you to sometimes turn a corner and be floored by a single painting. There are several paintings that I remember having this effect on me. I remember Odd Nerdrum's exhibit at the Forum gallery, I remember a painting by Ivan Aivazovsky of a lonely boat in a vast ocean, I remember John Singer Sargent's large paintings of the Italian coast, I remember many more and Ruprecht's work being among them.

I visited one of his shows in LA many years ago where I was surrounded by his work. Nearly all large canvases, his paintings had an unignorable presence but not simply because of their scale but because of the work itself.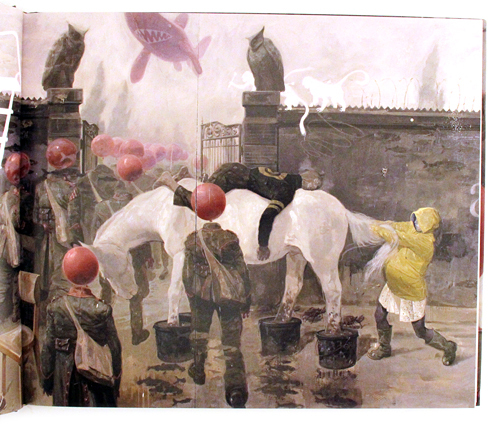 The work featured in these two books, (2005 - 2006) and (2007 - 2010), are a great in depth look at the scope of his work from the middle of his career up to this point . With close ups and full page spreads, you can see in detail the transition of his work from more narrative to more expressive, experimental and ethereal.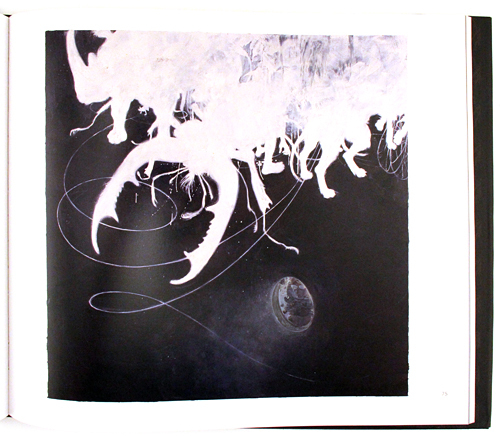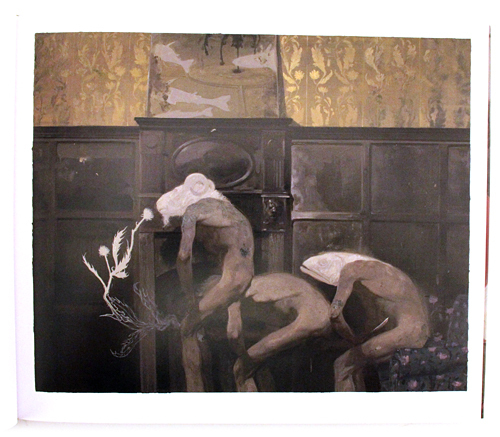 Ruprecht Von Kaufmann can/should be considered a contemporary master. He has an amazing control of paint, and his color palettes often surprise me.

As you look through the progression of his work it is interesting to see the evolution of Ruprecht's images. There is a common thread but it is more of mood than of a common subject matter. With art history references throughout, his themes are often eerie, bleak, dark and with semi surreal narratives. Beautifully thought out and studiously composed, through his seemingly intentional looseness and deftness of paint handling, a lot is left open to the imagination.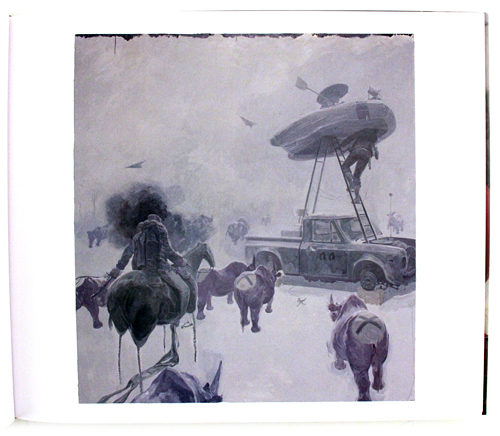 Those who favor more expressionistic and dark surreal themes but executed with the skill of an old master will no doubt be awed with the contents of these two hardcover editions.

Originally from Germany he received a BFA in illustration and painting from Art Center College of Design. Ruprecht currently lives in Germany and has exhibited in Munich, LA, and NY.

If you like Ruprecht's work you may also want to check out artists like Odd Nerdrum, Adrian Ghenie, Aron Wisenfeld, and Phil Hale.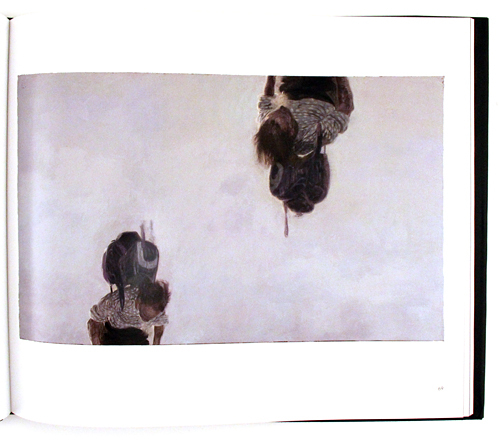 ---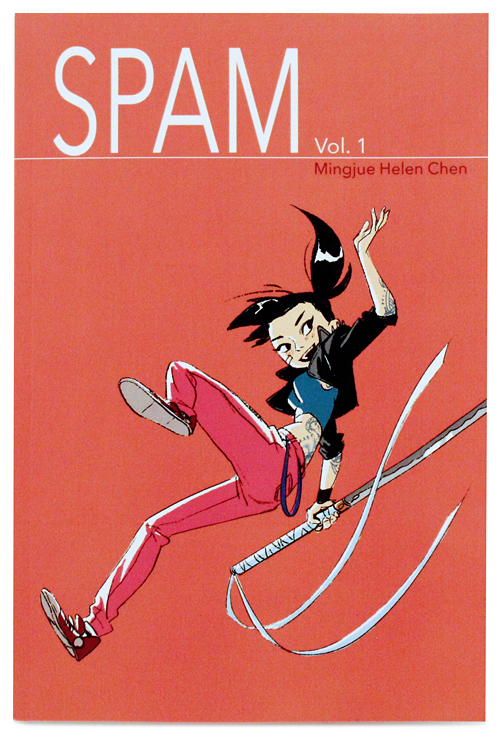 To say that Disney Feature Animation has incubated and attracted some amazing talent would be a redundant understatement. Minjue Helen Chen works as a Visual Development Artist and recently became one of these artists. I had the fortune of hearing her speak at Nucleus' Art of Frankenweenie panel where she spoke about her role on the film and showed some of her development work.

As her first independent publication, SPAM is well printed in full color and bound with a very friendly and familiar 8.5 x 5.5 indy pub sketchbook format and at 68 pages, it feels more substantial than some of its contemporaries. Helen signed and numbered each of the 500 and at 25$ retail, this is a great value for the content you are getting in this particular format.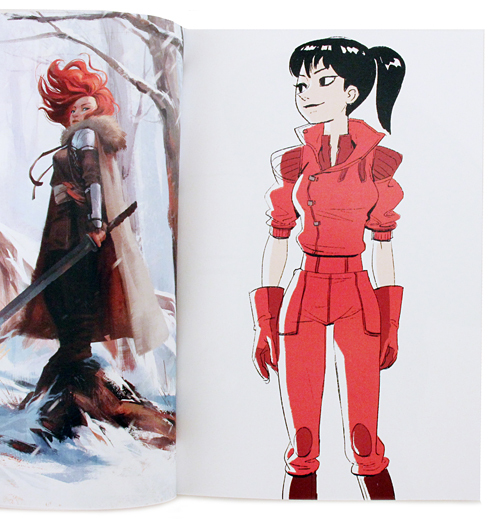 There is a lot of fluidity but an edge to Helen's characters, which are mostly female. She is borrowing a bit of the Disney aesthetic to play with some non Disney themes, some of my favorites being her female versions of Kaneda and Tetsuo.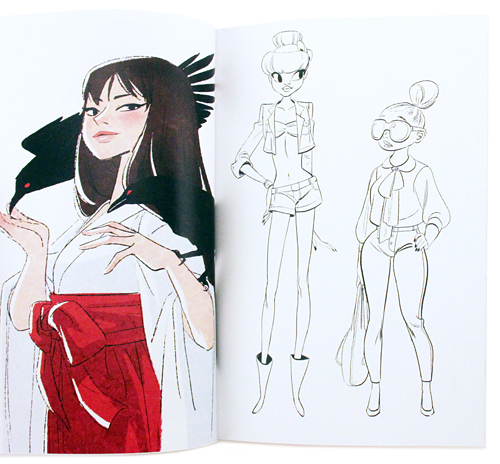 At some point all artists have or wanted to self publish an art book. Despite its origins as a portfolio keepsake, with little to no written content, the self published sketchbook/art book has become a great tool for artists to scratch a certain creative itch while cataloging their work. It has become its own sub category amongst institution published art books and as much as we like the raw staple bound photo copied books, I hope there will be more produced around this level of quality and we look forward to carrying SPAM 2 in a year or so.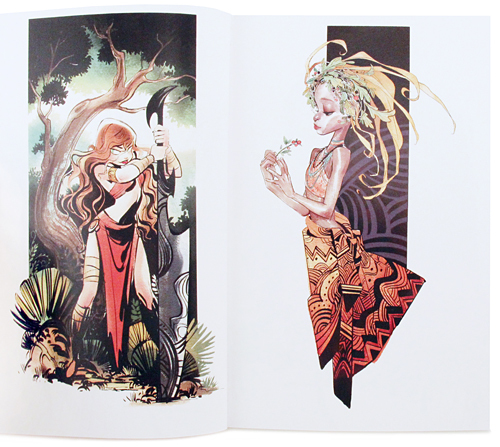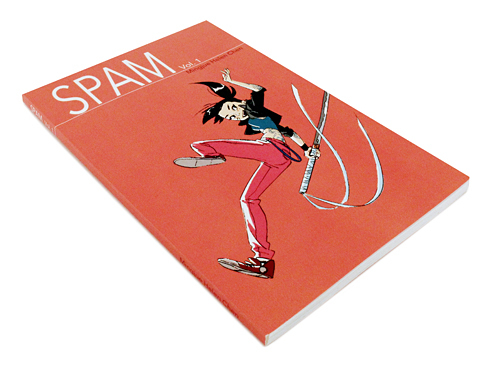 You can see more of Helen's work on her BLOG.

If you like her work I also highly recommend Elsa Chang's self published sketchbook, MINT CORRAL.
---