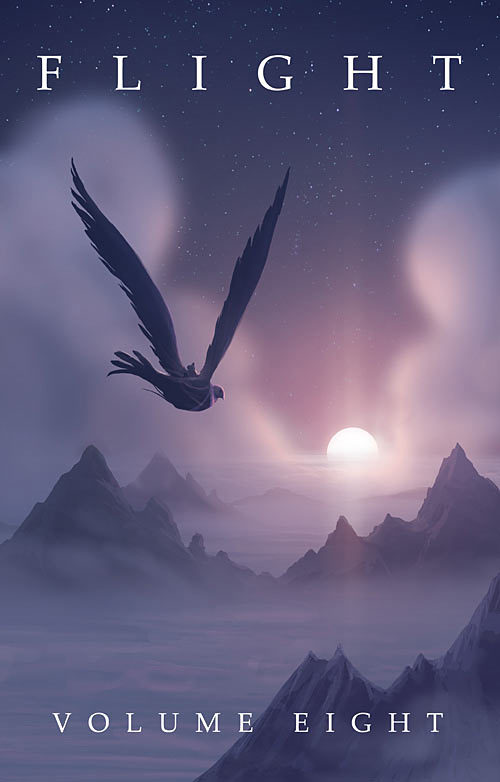 Flight 8
Share this Item
The Flight anthology series has often been accused of being uneven, and this fifth installment will do nothing to change that—there are a handful of gems scattered through some very forgettable vignettes. Tony Cliff's The Aqueduct is an appealing blend of steampunk and Arabian Nights with a good sense of humor; Reagan Lodge's The Dragon also blends genres, skillfully swirling samurai action into a giant robo story. Sarah Mensinga's The Changeling is a standout thanks to a simple, understated story and a warm color palette. Also excellent is the poignant Beisbol 2, in which a little boy learns that heroes don't always behave like heroes. For pure self-referential silliness, though, the high point might just be Ryan North's Scenes in Which the Earth Stops Spinning and Everybody Flies into a Wall, which is exactly what its name suggests, but with an elegant twist at the end. Many stories, though, feel either unfinished or inconsequential, like Sonny Liew's brief meditation on what it means to be a robot and Matthew Bernier's tale of vanishing mountains. It is a handsome volume, however, and the beautiful art throughout is a pleasure in its own right.
(July) Copyright © Reed Business Information, a division of Reed Elsevier Inc. All rights reserved.
Options
You may also consider...