The Boxtrolls Artist Panel/Signing/Exhibition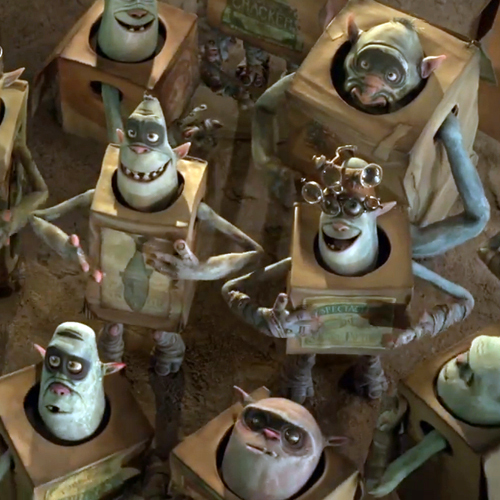 October 18, 2014 - November 2, 2014
Oct 18,
1:00PM - 4:00PM
Nucleus is proud to present a production art exhibition of the film The Boxtrolls, on display from October 18 - November 2, 2014. Come see concept artwork, storyboards and other development work.


EXHIBITION OPENING RECEPTION / ARTISTS PANEL (October 18)

Bring your questions for the Q&A session and meet the directors and key artists from The Boxtrolls as they sign copies of the new Art of The Boxtrolls book. They will also be sharing rare behind the scenes artwork as well as several actual puppets used in The Boxtrolls film.
FREE Admission
(seats are first come first serve, plenty of standing room also available).
Bring your The Boxtrolls Movie ticket Stub and get
%15 off
the Art of The Boxtrolls book.
Outside books will be subject to a $10 signing fee.
Front Row Reserved Seats available $20.
(see top, does not guarantee availabilty of book for "seats only" option)
Guaranteed seat in the first 2 rows, only 20 seats available.
No need to wait in line or get to the event early just to get a good seat.
Comes with a free bottle of water.
Guaranteed first in line during the artist signing time.
Get 10% off your book purchase.

Featured Panelists:
Anthony Stacchi - Director
Graham Annable - Director
Vera Brosgol - Story
Michel Breton - Concept Artist
Jeremy Spake - Head of Armature
More to be announced!
Event Schedule:
2:00pm - 3:00pm (Panel Presentation)
3:30pm - 4:00pm (Q&A)
4:00pm - 5:00pm (Signing)
ABOUT THE BOXTROLLS
A young boy raised by underground cave-dwelling trash collectors tries to save his friends from an evil exterminator. Based on the children's novel 'Here Be Monsters' by Alan Snow.
No event pieces are currently available to display.