Spider-Man: Into the Spiderverse Panel & Book Signing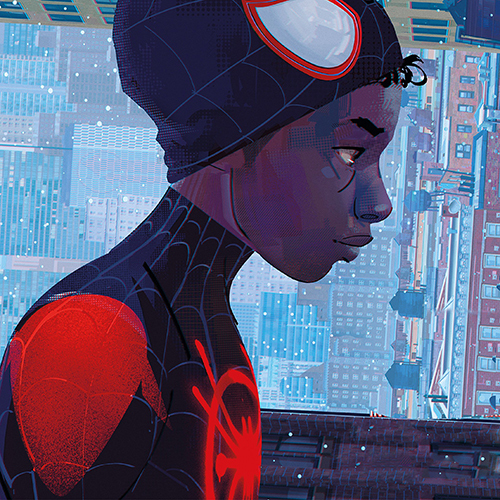 December 15, 2018
Dec 15,
12:00PM - 3:00PM
Spidey fans rejoice! Gallery Nucleus is hosting a panel & book signing for the art book of highly anticipated animated film Spider-Man: Into the Spider-Verse.
Artists whose work is featured in the book will be sharing stories and show attendants a behind-the-scenes look at the visual development of the film. On display will be production and concept art from the film.
*New official limited edition Spider-Verse prints will be released during the panel and will go on sale in store at 12 pm December 15
FEATURED ARTISTS
Dean Gordon - Art Director
Patrick O'Keefe - Art Director
Peter Chan - Visual Development Artist
Yuhki Demers - Visual Development Artist
Zac Retz - Visual Development Artist

*artist subject to change
Event Schedule:
1:00 - 2:00 Artist Discussion Panel
2:00 - 2:30 Q & A
2:40 - 3:00 Intermission/Break
3:00 - 4:00 Book Signing

Ticket Types:
$5 General Admission - Guaranteed entrance. First come first serve seating, standing room available. Limited to 4 tickets per person per purchase.
Non-ticket holders are not guaranteed entrance. Walk-ins are welcome if tickets are not sold out.
Event Guidelines:
Ticket holders will receive $5 credit to their in-store purchase of event related items.
Due to limited quantity of copies, we will not take book orders over the phone prior to the panel & signing. Please plan to arrive early to purchase. Books are available at first come first served basis.

Due to time constraints, each attendee is allowed only 2 signing items per person. Artists will not be doing sketches.

If you do not purchase a book from us for signing, and you bring your own book, then an outside signing fee of $10 will be charged at the door.

Please note that the artists will be discussing the film and may contain SPOILERS.
No event pieces are currently available to display.