How to Develop a Graphic Novel Workshop w/ Alina Chau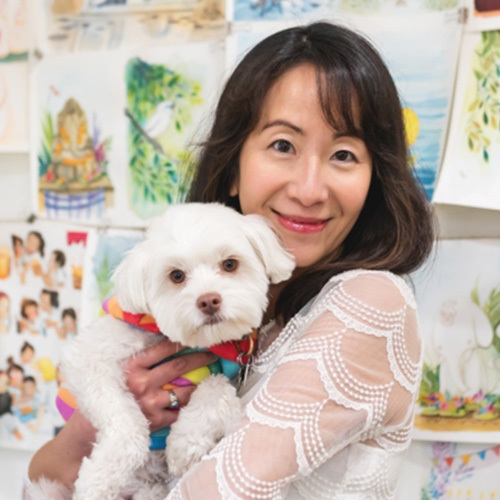 October 10, 2021
Oct 10,
1:00PM - 6:00PM
Join
Alina Chau
as she
shares through behind-the-scene photos, production notes, and live drawings everything that goes into creating a graphic novel. Attendees will be exposed to the creative brainstorming and thinking processes of professional story development, empowering them to create their own stories.

Pre-order her new book, Marshmallow & Jordan, featuring all of the techniques shared by Alina during her workshop!

Explore the process of writing and illustrating a graphic novel, and create a comic of your own!

Brainstorm story ideas
Develop relatable characters
Make drawings more dynamic with fun tips from Alina's process
WORKSHOP DETAILS (OCTOBER 10th, 2021, 1:00 pm - 6:00 pm PDT)

The workshop will take place live via Zoom.
The Zoom link will be provided with purchase of your ticket.
The workshop will consist of a lecture, demonstration, and a brief break in the middle.

GIVEAWAY

Domestic only

Workshop attendees will be eligible to win an original watercolor from Alina!
Winner will be selected towards the end of the panel.