Steven Universe: The Tale of Steven (Book Signing)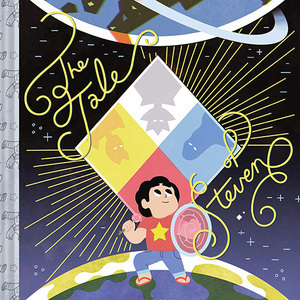 Steven Universe: The Tale of Steven (Book Signing)
October 12, 2019
Opening Reception / Oct 12, 1:00PM - 3:00PM


share this event
Simultaneously featured in our Atrium Gallery:

Inktober: A Jake Parker Exhibition
October 12, 2019 - October 27, 2019
Opening Reception / Oct 12, 6:00PM - 9:00PM


view pieces
share this event
Illustrators Angie Wang and Elle Michalka are visiting the gallery to sign the newly released picturebook Steven Universe: The Tale of Steven.

11:00 am attendees arrive to get checked in and receive wrist bands
12:00pm Gallery opens. Signing attendees let in to purchase Steven Universe items
1:00pm - 2:30pm Artist signing
Only Steven Universe-related items purchased at the event will be eligible for signature. No outside items allowed.
Only 2 items for signing per person.
Sorry no photos with the artists. Photos of the artists signing are allowed.
New Steven Universe prints from the books will be available.
In respect to the artists' schedule, only a limited number of people will be admitted for the signing.
Talent attendance is subject to change/additional talent may attend at last minute.
*FREE Registration for the signing will be available on eventbrite.

ABOUT STEVEN UNIVERSE: THE TALE OF STEVEN
In 2019, Cartoon Network aired a pivotal episode in its Emmy- and Annie-award nominated series Steven Universe: The hour-long special "Change Your Mind" revealed the highly anticipated culmination of Pink Diamond's storyline. A companion book to the series, The Tale of Steven tells the story of "Change Your Mind" in the same style as the New York Times bestselling The Answer. Featuring an unusual and thought-provoking interactive format, readers will follow the story of Pink Diamond's escape from Homeworld, Rose Quartz's life on Earth, and the creation of Steven Universe, from multiple conflicting perspectives.

Steven Universe: The Tale of Steven will be an irresistible keepsake for Steven Universe fans of all ages.
event image by: Angie Wang