Printmaking with Edel Rodriguez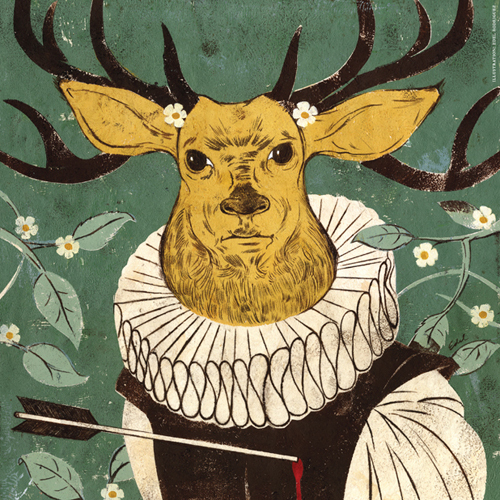 February 20, 2010
Feb 20,
2:00PM - 5:00PM
Join Edel Rodriguez as he instructs an exclusive one-day class while sharing techniques that have garnered him acclaim including a silver and gold medal from the Society of Illustrators. Students can expect to conclude the session with a finished piece while acquiring knowledge to continue future work. Don't miss the valuable and informative event.
About the artist:
Edel Rodriguez graduated from Pratt Institute in 1994 and Hunter College's MFA program in 1998. He has exhibited internationally with shows in L.A., Toronto, New York and Spain, and upcoming exhibitions in Philadelphia and Dallas. The artist's graphic work and poster art is regularly published in The New Yorker, The New York Times and on on the covers of TIME and Newsweek magazines. His work has been commissioned by theaters and operas, and by clients such as Nike, MTV, Pepsi, and the Rock and Roll Hall of Fame.
"Edel Rodriguez has adapted throughout his life to his environment, drawing from it the inspiration he translates into a painted reality" - Anne Telford, Communication Arts

"His work is timeless and often without a linear message...it's more about a highly subjective mood and feeling than about storytelling or making a specific point." - Arthur Hochstein, TIME Magazine
Upcoming Solo Exhibition:
Join us for HERE | THERE featuring over 40 new works by Edel Rodriguez opening February 20 at 7 pm. Learn more.