RECEIVE YOUR PACKAGE BY CHRISTMAS!
Order by December 12 for DOMESTIC US / Order by December 5 for INTERNATIONAL
8
days left to order and receive your domestic shipments by Christmas!
Host your next event in our inspiring environment, with a vast downstairs gallery space that can accommodate up to 250 guests and a more private upstairs space that allows up to 50.
Film / Photo Shoots
Film Screenings
Gallery Exhibitions
Private Parties
Wedding Receptions
Musical Performances
Classes / Workshops
Plenty of free parking behind our building. (Link to map of parking spaces)
Chairs and tables available.
Two 6' x 8' movable walls that can be utilized in the main gallery.
Hanging materials.
Other amenities and event supplies in the form below.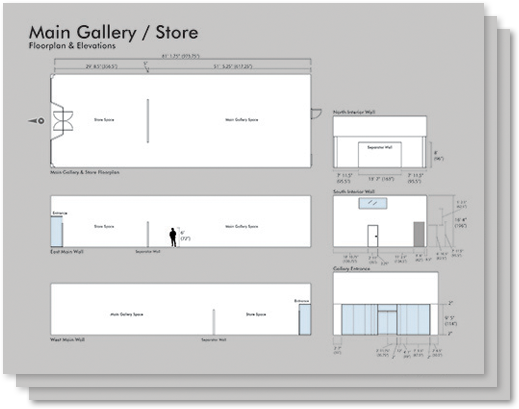 Space rental pricing may vary depending on usage, capacity and space needed. Please be aware that we may not be able to address all inquiries. In order to give you a proper price quote, please go here to submit a rental form: